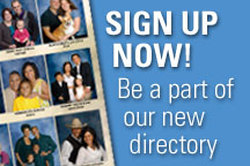 You can sign up now and make your reservation for your photo to
be taken for the NEW CHURCH DIRECTORY. Just click on the
picture and you will be directed to the scheduling site to make
your reservation.

---
---
UPCOMING EVENTS

SEPTEMBER 16-17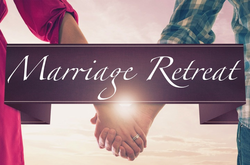 Our MARRIAGE RETREAT will be held at The Barn Bed and
Breakfast Inn in Valley Falls. Pastor Tim will be teaching on "Five
Commitments to Fail-Proof Your Marriage" by Craig Groeschel.
Cost is $150 per couple and includes: One night stay, dinner, and
breakfast. For more information contact Pastor Tim at
785-246-0138.

---
---
September 20

"A prayerful church is a powerful church"
We will be having a prayer meeting every month starting
September 20th from 6PM-9PM. This is an open prayer meeting
for anyone and everyone to come. You can pray for 3 minutes or
3 hours. There will be soft music playing in the background and
Communion will be set up for those who would like to partake
Communion.

---
---
September 21
Make your plans to attend this debate between a Christian and
Atheist as they debate the question : "What better explains reality,
Naturalism or Theism?"

---
---
September 24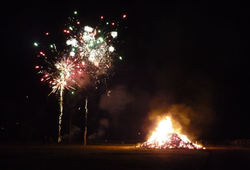 We are going to have our annual bonfire & cookout with hotdogs
and all the sides on September 24 at 7pm. This year we are also
being treated to a HUGE fireworks show by our very own Josh
Crossland. Invite your friends!

---